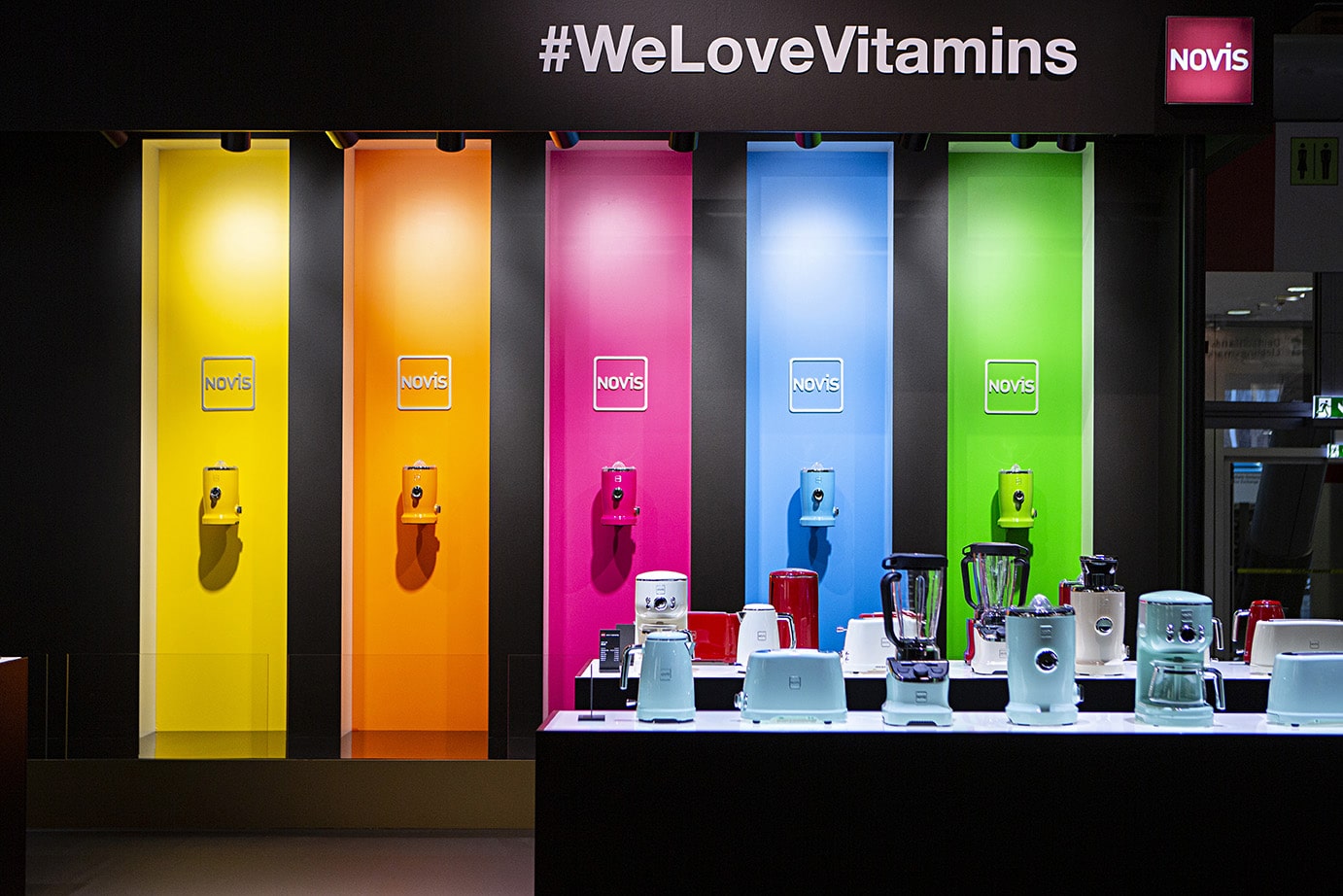 NOVIS AT AMBIENTE FAIR 2020
Considered one of the largest international trade shows dedicated to the world of home, Ambiente is the unmissable meeting place for professionals in decoration and kitchen items.
4,635 exhibitors from 93 countries attracted around 108,000 professional visitors during the Ambiente show in Frankfurt from February 7th to 11th, 2020. Novis popped out with its colourful booth and its high-end and design product lines.