Tanja Grandits' Powerdrink
Don't we all need some refreshment and power every now and then?
Sometimes even very early in the morning?
The only difficult thing is that it is impossible to predict which morning you will feel weak. One thing is clear: nowadays, things have to go fast. A booster is needed. Ideally with ingredients that are already in the kitchen.
Tanja Grandits from Restaurant Stucki in Basel, Switzerland has the perfect solution: "I always have cucumber in the fridge anyway - it is one of the few that our French Bulldog Norma is allowed to eat along with her special dry food because she suffers from a feed allergy. For the juice that I make in the VitaJuicer from Novis, I use cucumber and apple, which go perfectly with green vegetables - and mint, which also has a cooling effect. "
This juice goes well not only with breakfast, but also in the evening, says Grandits. "You can turn it into a drink for the aperitif: with a dash of gin, a few ice cubes and a slice of cucumber as decoration. A wonderful cocktail! "
The Novis VitaJuicer is ideal for the creation of various juices. Thanks to its four functions, all kinds of fruits and vegetables can be juiced. Ideal for the greatest creativity in the kitchen.
"This juice can even be served as an aperitif"
Tanja Grandits, top chef and cookbook author
Apple-Cucumber juicer by Tanja Grandits
Ingredients:
2 cucumbers, washed
3 apples, washed

1 bunch of mint, washed
Method:
Juice all ingredients in the Novis VitaJuicer.


Discover more recipes from Tanja Grandits in our
Novis Club
.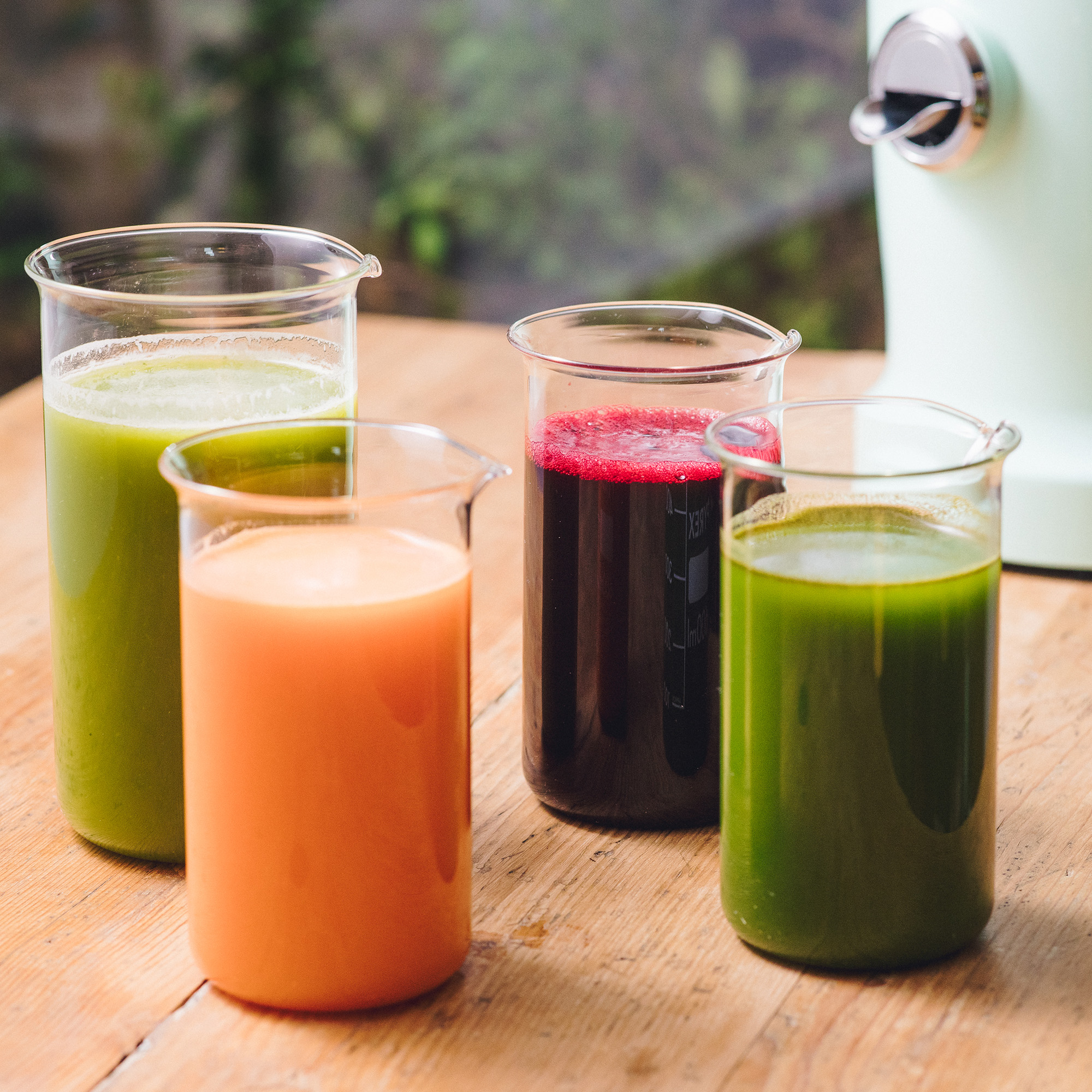 Novis
VitaJuicer S1
The ultimate 4-in-1 juicer
Juices up to 56% more vitamins
4-in-1: for every fruit and vegetable juice
Easy to use
Dishwasher-safe
Robust and 10 years motor warranty
Novis
VitaJuicer S1
The ultimate 4-in-1 juicer
Juices up to 56% more vitamins
4-in-1: for every fruit and vegetable juice
Easy to use
Dishwasher-safe
Robust and 10 years motor warranty