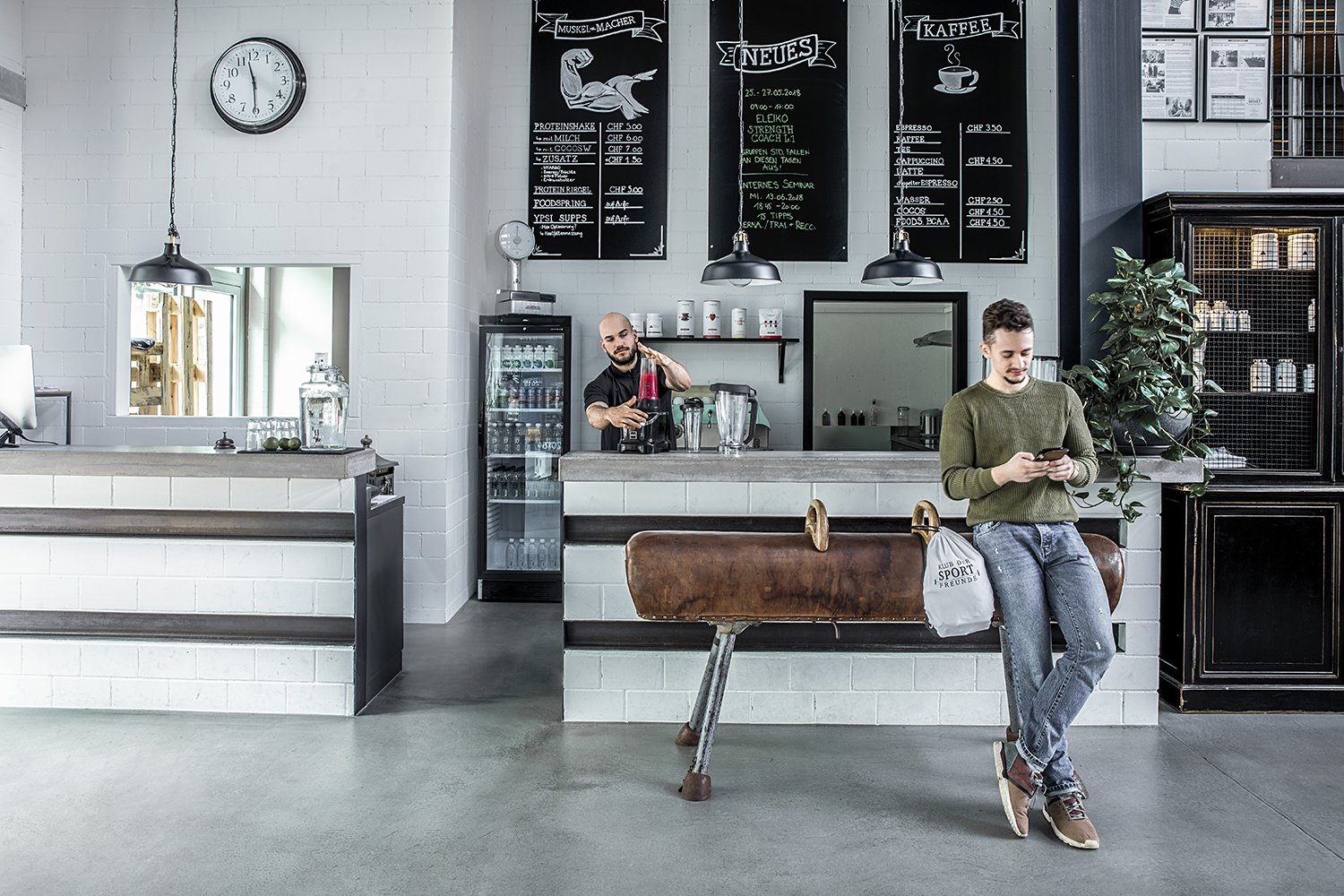 Fitness
Rezepte Beauty Gesundheit
MUSCLE-BUILDER SHAKE WITH PROBLENDER
With their personalised approach to fitness and nutrition, Klub der Sportfreunde in Zurich helps people of all ages, abilities, shapes and sizes to achieve their individual training goals. Trainers and owners Adrian Kraft and Ilir Halili are passionate about bringing sport to everyone and they focus on what their members can do, rather than what they can't do, to bring about positive results. Both are highly qualified personal trainers specialising in strength, endurance and flexibility training. In addition, Adrian is a qualified nutritionist and the club focuses as much on diet as on exercise.
When it comes to athletic success, proper preparation is key and Adrian uses the ProBlender On-The-Go to prepare two shakes before he starts a session – one for during the workout and one for directly afterwards.
"The ProBlender is great for us because it's so versatile," he says. "If we're working with one person, the On-The-Go is ideal. When we're doing a bigger group session, we can prepare larger quantities without having to compromise on ingredients. The ProBlender can do it all – that's its strength." Also a heavyweight in the style stakes, the ProBlender fits in perfectly with the trendy bar area of the club, and its reduced noise means members can relax after a workout with their favourite smoothie.
"The ProBlender is great for us because it's so versatile"
Adrian Kraft, Trainers and owner of "Klub der Sportfreunde"
ADRIAN'S RECIPE: THE MUSCLE BUILDER SHAKE
Ingredients
- 500ml coconut water nature
- 50g raspberries

- 30-60g Whey Protein Coconut
Instructions
Place everything in the ProBlender and blend!
Extremely effective shake - explanation by Adrian
Coconut water is isotonic and is thus ideally suited to better absorb the shake in the gastrointestinal tract. Coconut water is also used in the medical sector since a long time. With its basic and isotonic properties, it has real healing properties and helps against muscle soreness.
We add a red fruit in the form of raspberry. All red fruits have many antioxidants; these protect our cells from free radicals. Therefore, they lead to a better regeneration of our muscles. The Whey protein helps you grow your muscles. Protein is responsible for building our cells and thus it has a big effect on muscle growth.