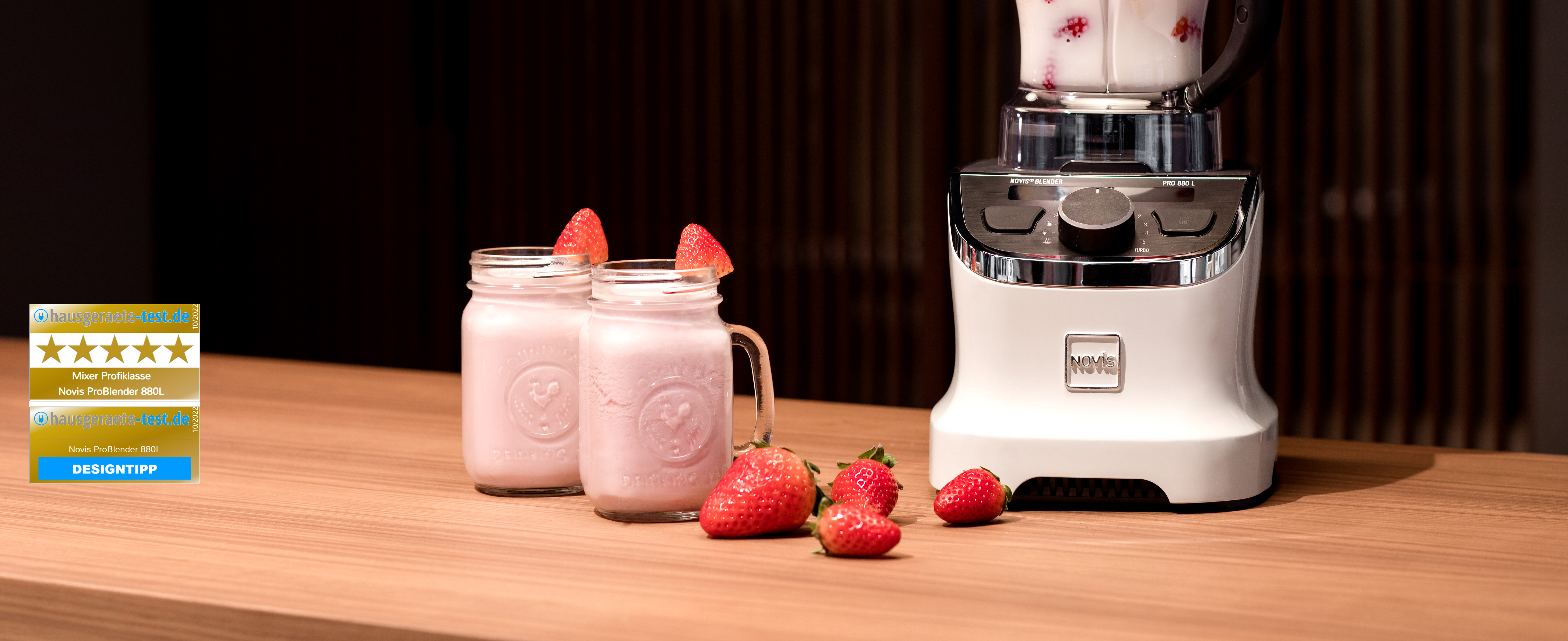 5 stars in the professional class blender category
"An excellently crafted high-performance blender that is a great addition to any good kitchen equipment with intelligent controls, practical accessories, perfect blending results and a successful design" is the conclusion of the test report by hausgeraete-test.de on our Novis ProBlender 880L.
The Novis ProBlender 880L was awarded 5 out of 5 stars by the test portal in the category "Professional class blender" as well as a design tip. For the evaluation, the criteria of workmanship, practice, equipment and safety were particularly taken into account. The outstanding workmanship, stylish design and the best blending results were highlighted in particular. The ProBlender from Novis is a stand mixer in a class of its own.
The Novis VitaJuicer has also already been put to the test by hausgeraete-test.de. In the category of top class juicers, it was also rated with 5 out of 5 stars. Decisive for the evaluation were the criteria function, equipment, handling as well as cleaning.
Strawberry and porridge oats soup
Tasty and fresh soup. The soup is not only rich in vitamins and nutrients but the almonds also reduce cholesterol levels, blood pressure and the risk of heart ailments.
Ingredients:
150g strawberries
300ml milk
2 tablespoons porridge oats
1 vanilla bean
2 tablespoons maple syrup
1 pinch cinnamon
1 pinch salt
Put all the ingredients in the bowl and start the soup programme (speed setting 5 for six minutes). For higher soup temperatures, the mixture can be manually heated for another one to two minutes after completion of the programme at speed setting 5.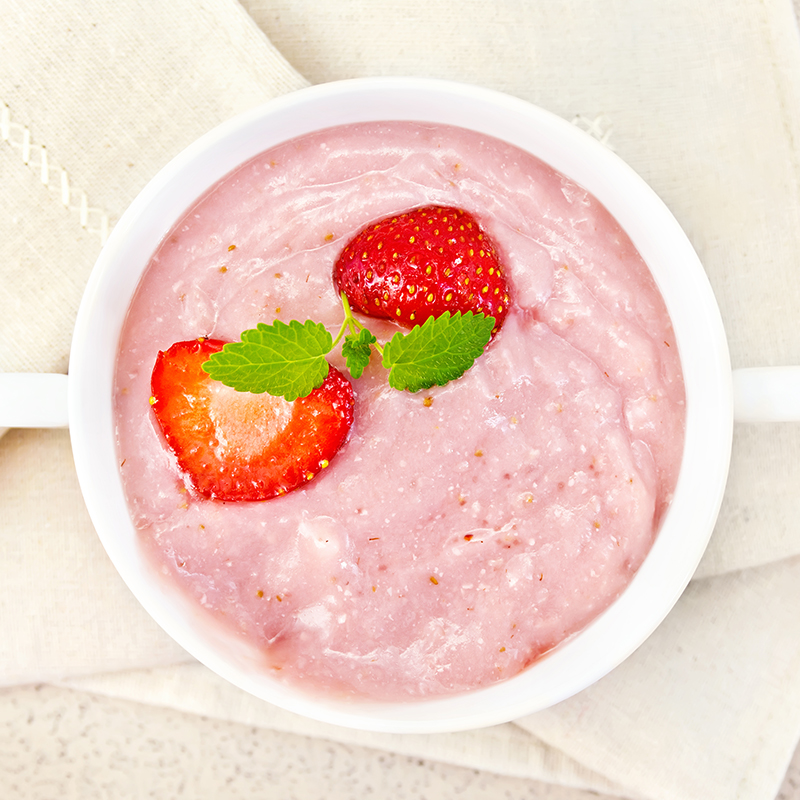 Here you can read the test results: