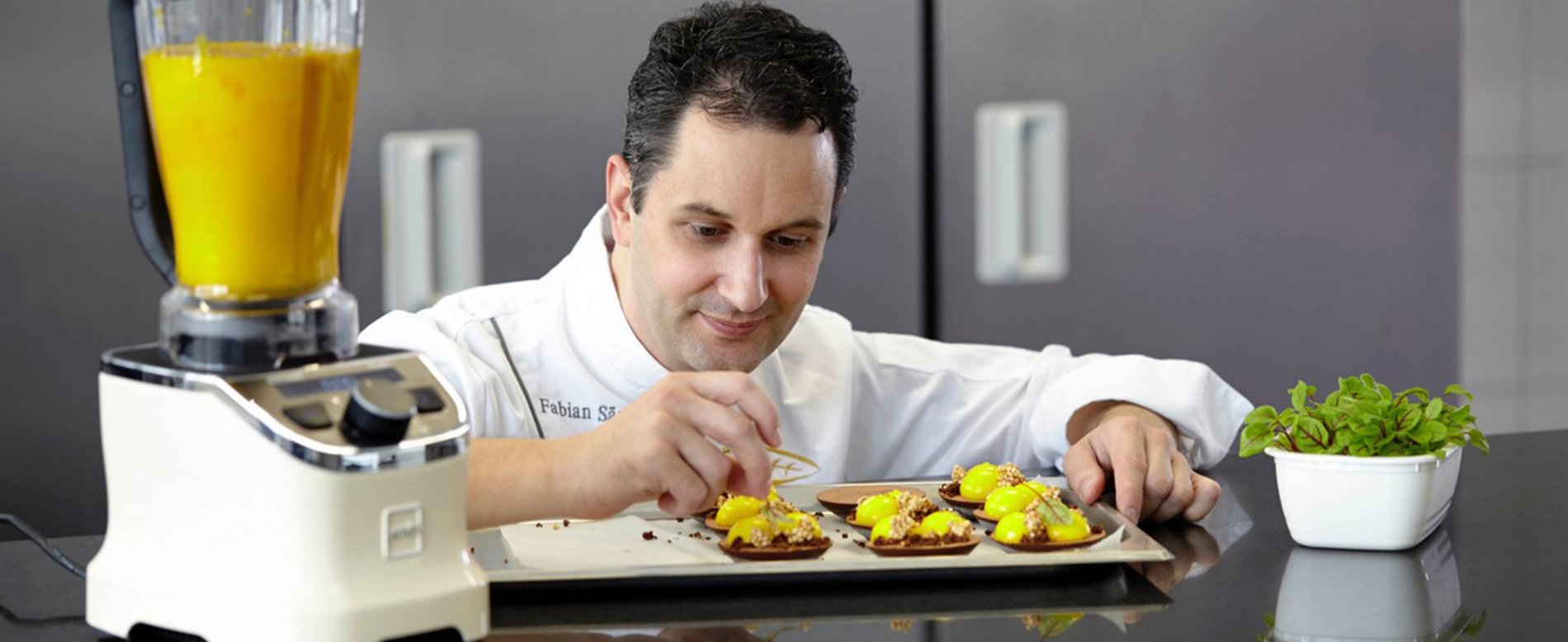 CHOCOLATE MASTER PROBLENDER FAN
"I can create any recipe with the Novis ProBlender and I know it will always have the perfect texture."
Fabian Sänger is a successful Swiss confectioner and food photographer. He was named the Swiss Chocolate Master 2009/10 and received the prize for the world's best chocolate dessert during the World Chocolate Masters 2010 in Paris.
His motto: Love what you do and do what you love.
Having tested many blenders, Fabian now only uses the Novis ProBlender.
"It is simply the most efficient one", he says.
With its super spinning speed of 30,000 rotations per minute, the Novis ProBlender produces exactly the right texture and consistency Fabian needs for his amazing creations.
He may be a Chocolate Master, but Fabian also enjoys a refreshing and healthy smoothie. Here is one of his favourites for you to try.
"I CAN MAKE ANY RECIPE WITH THE NOVIS PROBLENDER AND ALWAYS GET A PERFECT TEXTURE."
Fabian Sänger
APPLE AND CUCUMBER SMOOTHIE
Ingredients
- 200g green apples
- 200g cucumbers
- 200g water
- 20g lime juice
- 20g sugar
- 10g fresh mint
- 10g fresh basil
Instructions
Remove the core of the green apples and cucumbers.
Cut them into pieces.
Place all the ingredients in the Novis ProBlender.
Mix in the Smoothie program and serve cold in a tall glass.