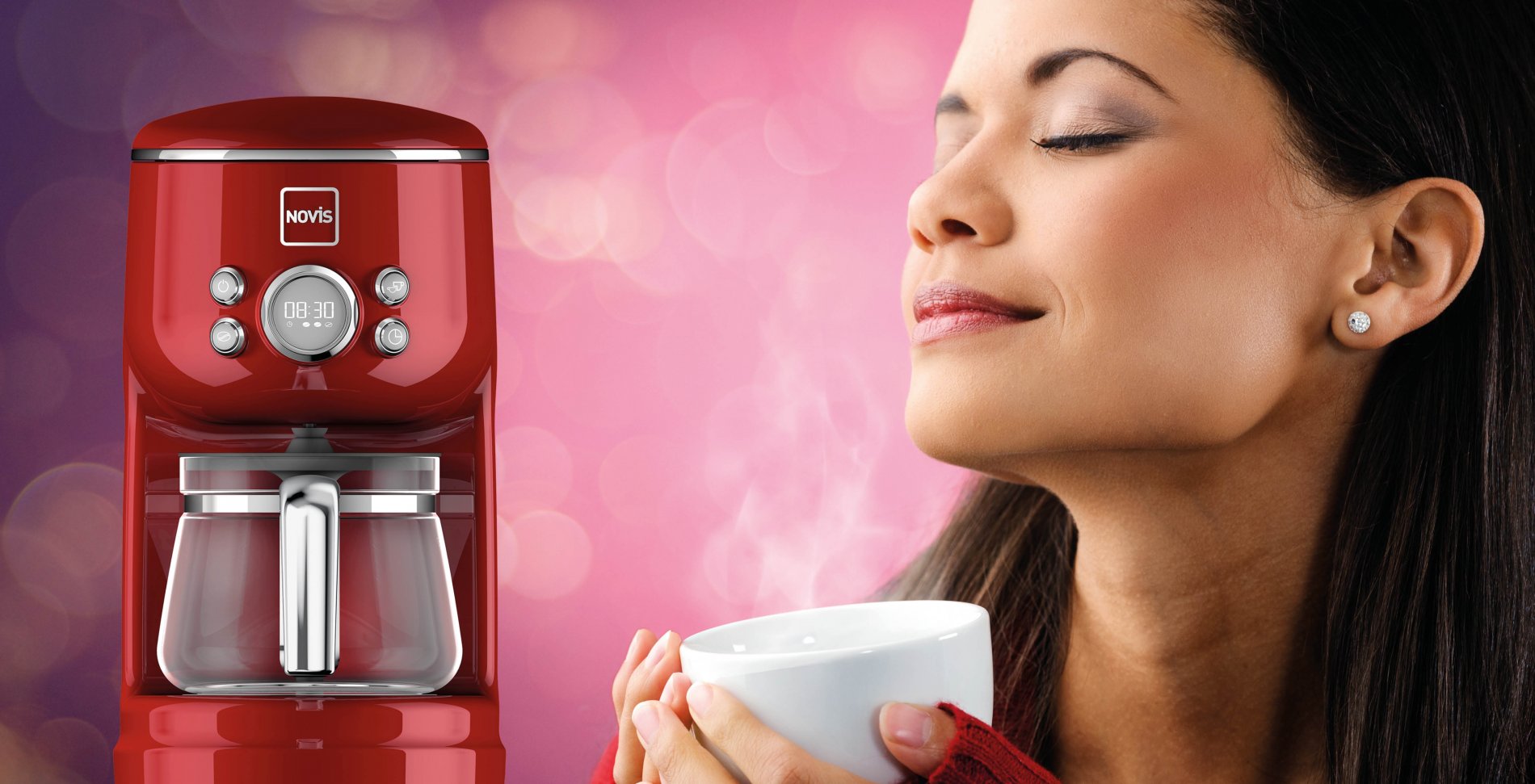 FILTER COFFEE MACHINE
The Novis Filter Coffee Machine is the latest addition to the growing Iconic Line. Designed to appeal to coffee connoisseurs and caffeine cravers, it features a chromed display with automated programmability to serve you a freshly brewed cup as soon as you're ready to face the day.
The Novis know-how ensures you'll get the perfect coffee every time. The innovative integrated Novis Aroma Twister in the pot allows the coffee to percolate and circulate for optimal aroma spread, however many cups you brew. Whether you choose two-cups or 10-cups, the integrated hotplate will keep your coffee warm as you ease yourself into the day.
"The coffee tastes incredibly good thanks to the Novis Aroma Twister technology."
Novis Barista
As part of the Novis Iconic Line, the Filter Coffee Machine is a streamlined, minimalist, eye-catching masterpiece created with style, function and design in mind. Safety, versatility and Swiss quality are also guaranteed. With this in mind, the Novis Filter Coffee Machine features an extra-wide opening to make it easier to fill the water tank, illuminated function buttons, a side opening lid and the option to use permanent or paper filters.