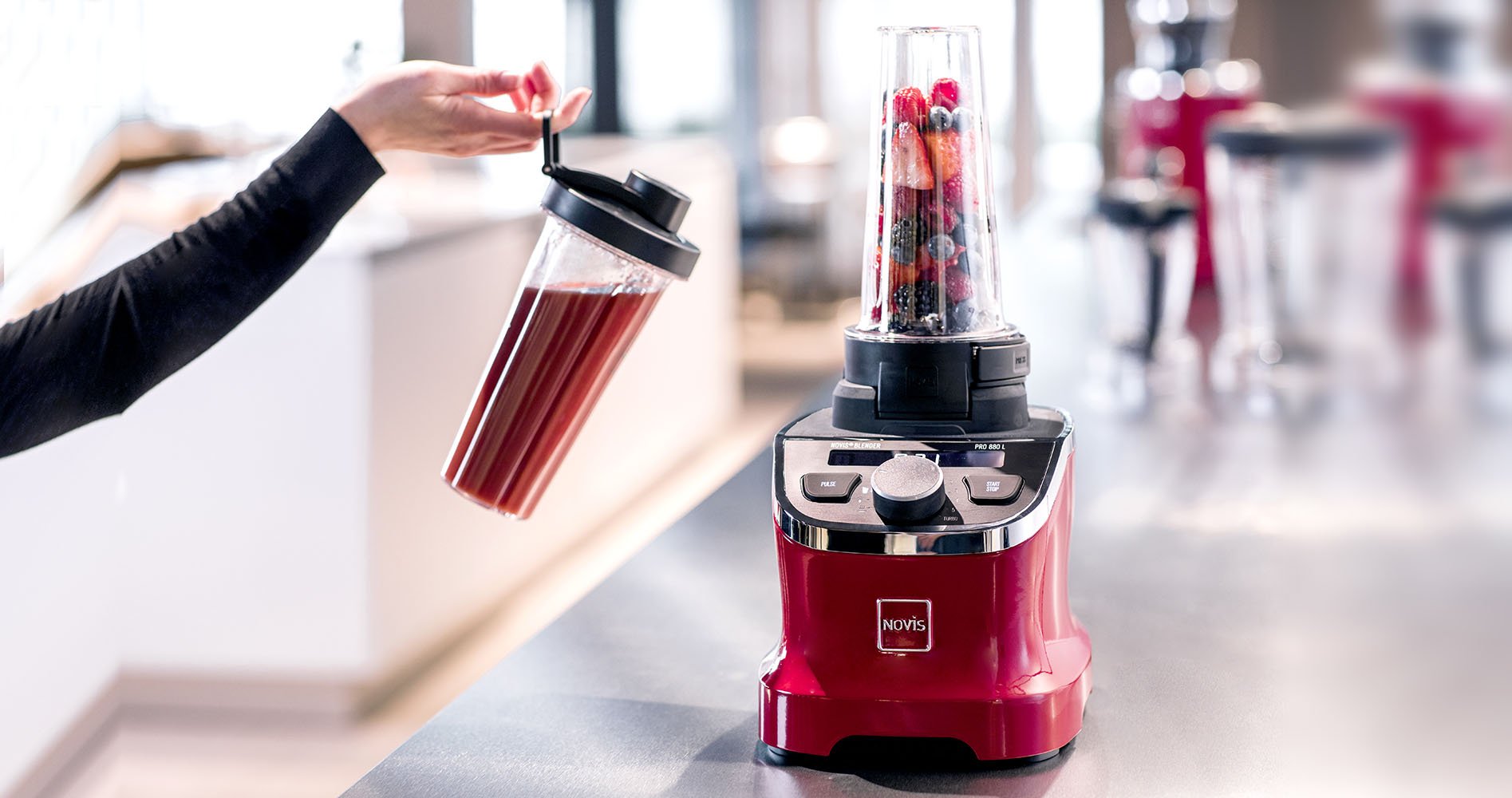 ON-THE-GO YOUR PERSONAL BLENDER
The Novis On-the-Go is sleek, stylish, safe and perfectly designed to fit your busy lifestyle. Use it to prepare smoothies and shakes for breakfast on the go, to boost your energy during a hike or bike ride or to rehydrate after a workout. Easy to use and easy to clean, it's the ideal container for your ProBlender to keep you healthy on the move.
The Novis On-the-Go wins Kitchen Innovation Award 2018
Novis is the proud recipient of the Kitchen Innovation Award 2018 for the On-the-Go blender bottle in the Small Electrical Appliances category. Recognised for its functionality, product benefit and design, the Novis On-the-Go responds to the current trend for self-prepared food to go. The jury comprises leading chefs and design experts and the Award is seen as a direct recommendation from consumers, for consumers.