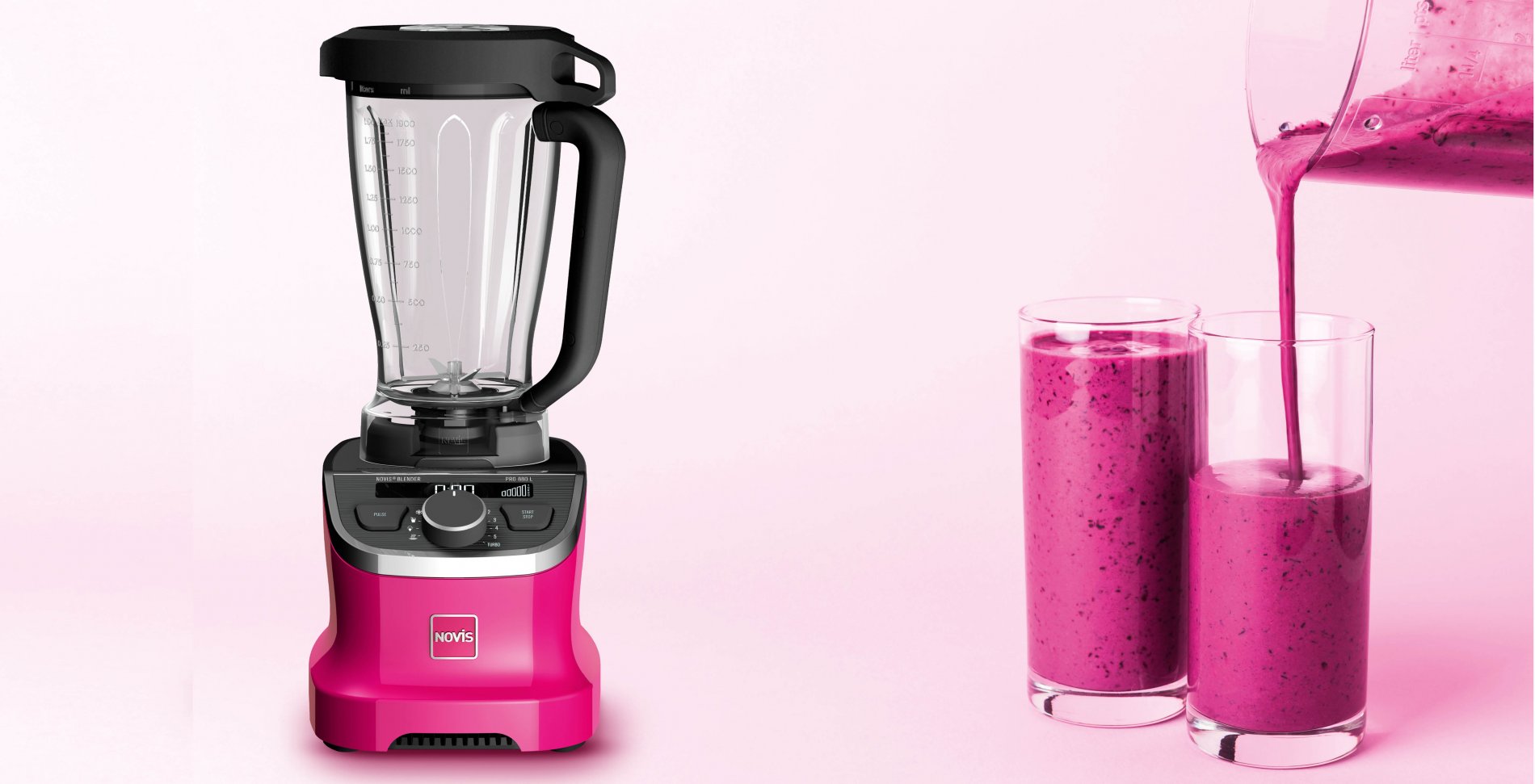 Pretty Pink
Bring a pop of colour and a spark of joy to your kitchen
If you love pink home accessories like cushions and vases, the Novis Pretty Pink Collection will make your heart sing. The universal colour of love, pink signals your intention to take care of yourself and others. Helping you to prepare delicious, nutritious meals and snacks, the Iconic Line has everything you need. Think sweet, soft foods such as frozen desserts and smoothies to match the new pink housing. Or go for contrast with crunchy toast, spicy sauces and the delicious bitterness of freshly brewed coffee.
Pretty pink is now available on the full Iconic Line, which includes the Novis VitaJuicer, ProBlender, Kettle K1, KTC1 and Toaster T2 and T4 as well as the new Novis Filter Coffee Machine.
Whether you're a design diva, a home-comfort cook or a cool customer looking for a new addition to your kitchen, you'll find inspiration with these new, natural, Iconic colours.