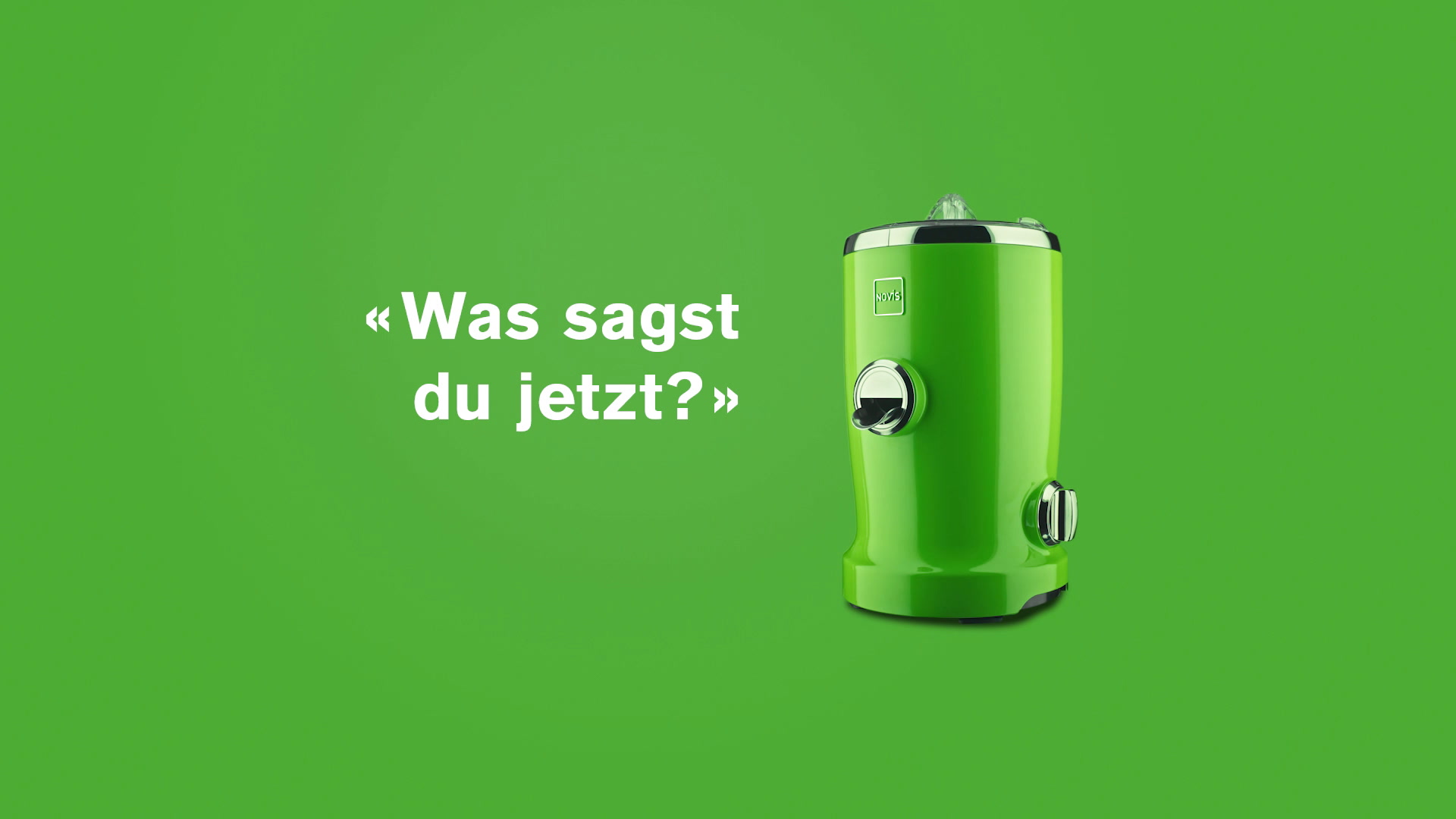 THE FRESH VITAJUICER AD CAMPAIGN
Novis TV commercials are shot from the user's perspective, cut at a rapid pace and come without a voice or a speaker. The Out of Home poster campaign comes with refreshing, colourful backgrounds. A new creative way of drawing attention to the VitaJuicer advantages is made by a question-answer process. And the answers come directly from the main protagonist, the VitaJuicer itself. The posters thus not only provide a welcome splash of colour in the fall, but also bring a smile to the face of the viewer. This makes you want to have more vitamins.
"Most Kitchen Appliances are usually just practical and rather ugly"
Swiss Survey
Practical and beautiful
All parts of the VitaJuicer can be cleaned in the dishwasher. This simplifies everyday life and everything is always nice and clean. The Novis appliances all have a full metal housing for durability. "Most kitchen appliances are only practical and rather ugly," it says, for example, on a subject. The VitaJuicer and its siblings prove the opposite. It is wonderful to have not only a practical household appliance in the kitchen, but also a piece of jewellery to be proud of.