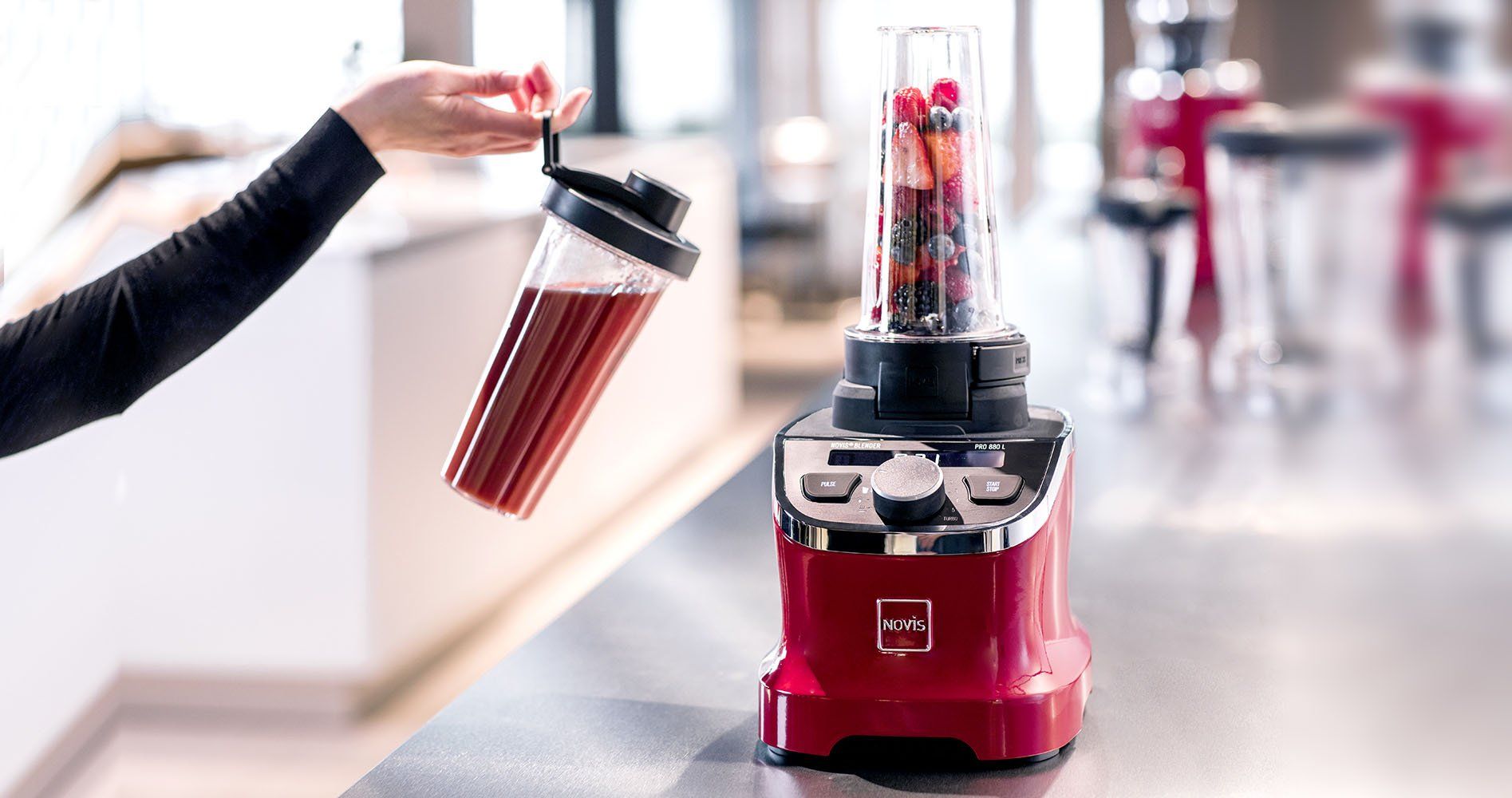 THE STYLING QUEEN AND THE PROBLENDER
Claudia Schilling has always been passionate about decoration and cooking. Originally specialising in styling and design as the owner of a boutique and events company in Basel, she has now combined her two passions and is a sought after freelance food stylist and blogger. Focusing on eating well on the go, she has even written a book "Hin und Weg" with recipes and styling ideas for picnics and lunchboxes.
The 'Styling Queen' is not only busy with work. As a mother of two, she has to balance her time carefully and is also focused on making sure both she and her daughters have a healthy, balanced diet.
How does she manage it?
With the help of her ProBlender. "I love the On-The-Go bottle," says Claudia. "In just a few minutes I can make sure I have a healthy lunch to take with me on set and that my girls have a healthy after-school snack. Knowing exactly what goes into what they eat is very important to me as a mother."
With a range of set programmes, variety is no issue for the ProBlender – or for Claudia. From the perfect smoothie to a tasty treat, it's a great all-rounder. Practical, easy to use and easy to clean, it also fulfils another of Claudia's criteria. "It looks so good! It's part of my kitchen design rather than just another appliance."
Big on style and on substance, the ProBlender is Claudia Schilling's choice for a healthy diet on the go.
"It looks so good! It's part of my kitchen design rather than just another appliance."
Claudia's recipe: The smoothie to go Beetroot and raspberry (for around 1 portion)
INGREDIENTS
- 1 banana
- 80 g beetroot raw
- 80 g frozen raspberries
- 100 g yoghurt
- 1dl water
- 1 tablespoon agave nectar
INSTRUCTIONS
Peel and dice the beetroot. Place all the ingredients in the Novis On-The-Go container. Click the lid and blend.
Change the lid and let's go !
Tip: If the smoothie is too thick just add some more water.