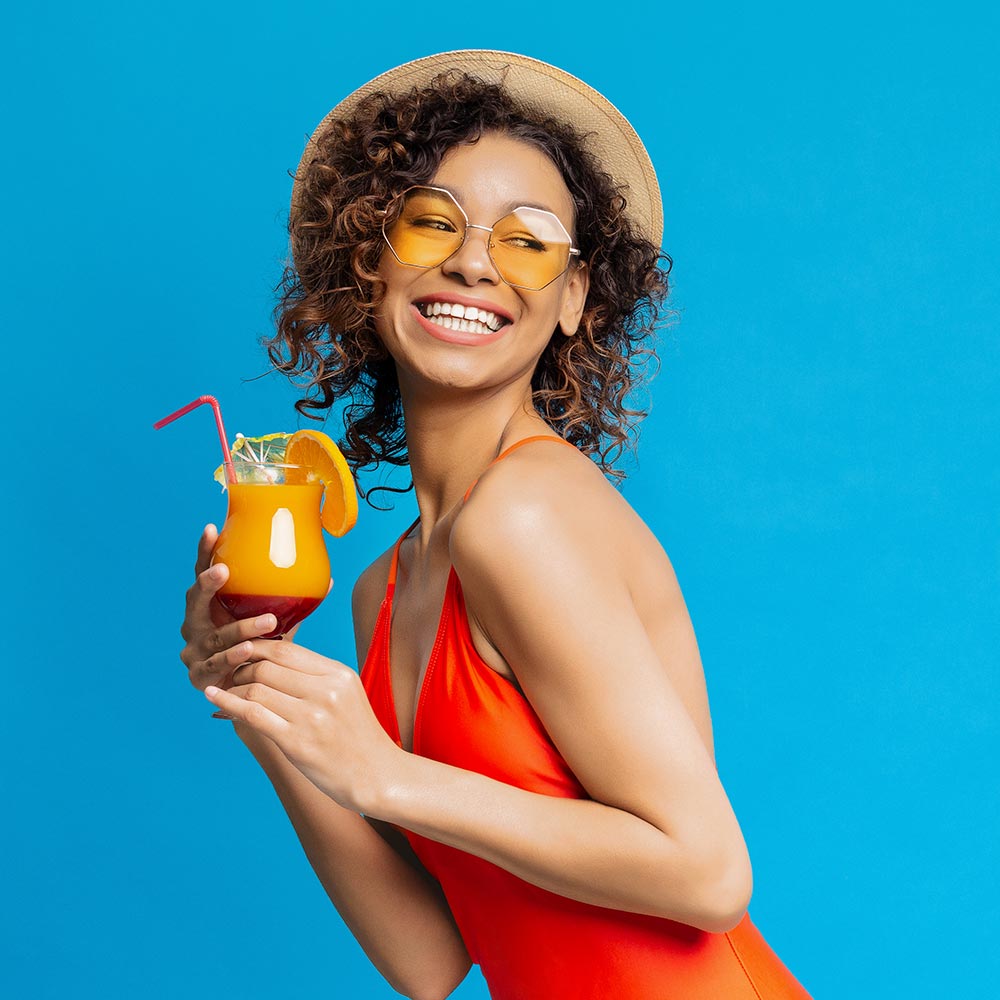 HOLIDAYS
You don't always have to fly to the Caribbean to experience the feeling of summer, sun, beach and tropical breezes from Bermuda, Havana, Jamaica and the many other tropical islands. Fine, fruity and colourful cocktails will bring the Caribbean holiday feeling into your home.
And these can be conjured up quickly, easily and very deliciously with the Novis VitaJuicer and Novis ProBlender. Because with 56% more vitamins, 12% more juice and 38% less food wastage, the VitaJuicer lays the full flavour foundations that you can adjust to your liking with the ProBlender. Our blender not only makes the finest crushed ice from ice cubes. It can also be used to concoct countless refreshing variations.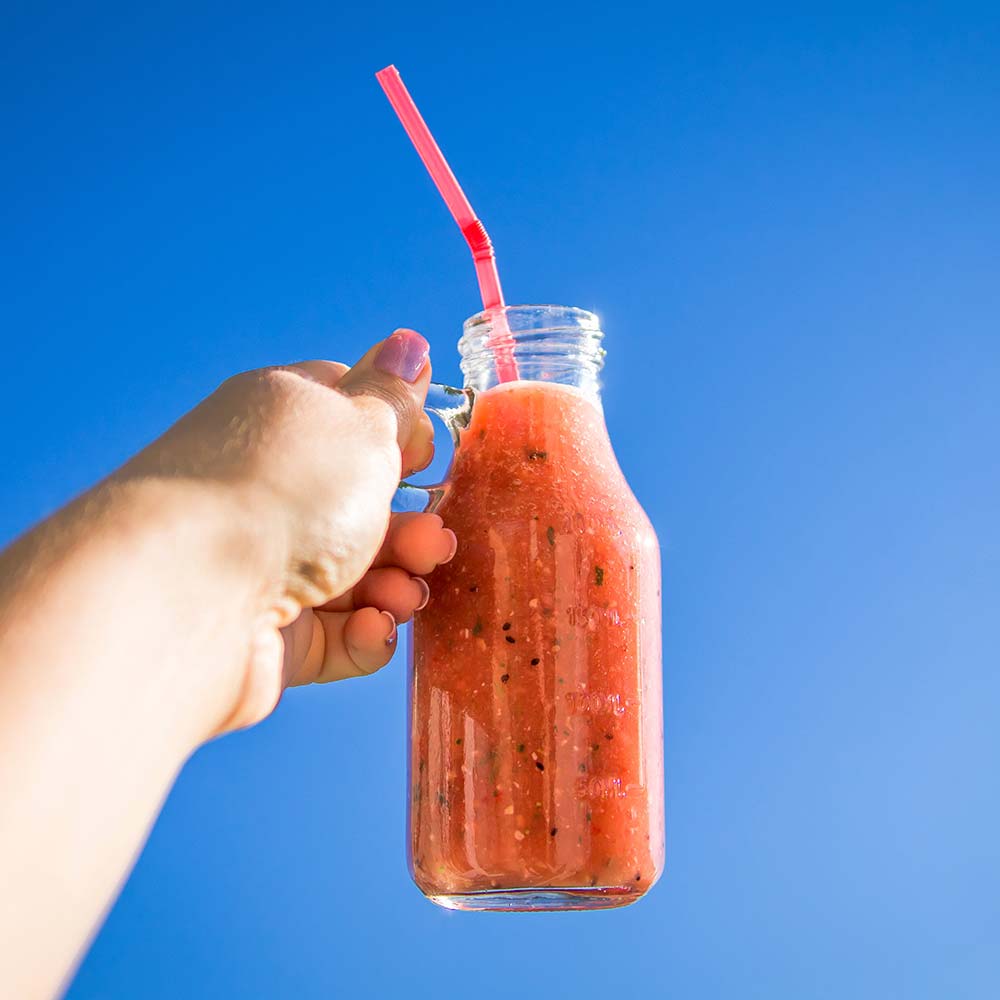 Virgin Erdbeer-

Daiquiri
A hot summer classic.
Zutaten:
200 gram Strawberry(ies)
40 gram Lime(s)
Preparation:
Purée strawberry(ies) with funnel and puréeing unit.
Remove puréeing unit.
Replace funnel with Citromax.
Extract juice from lime(s) with Citromax and centrifuge.