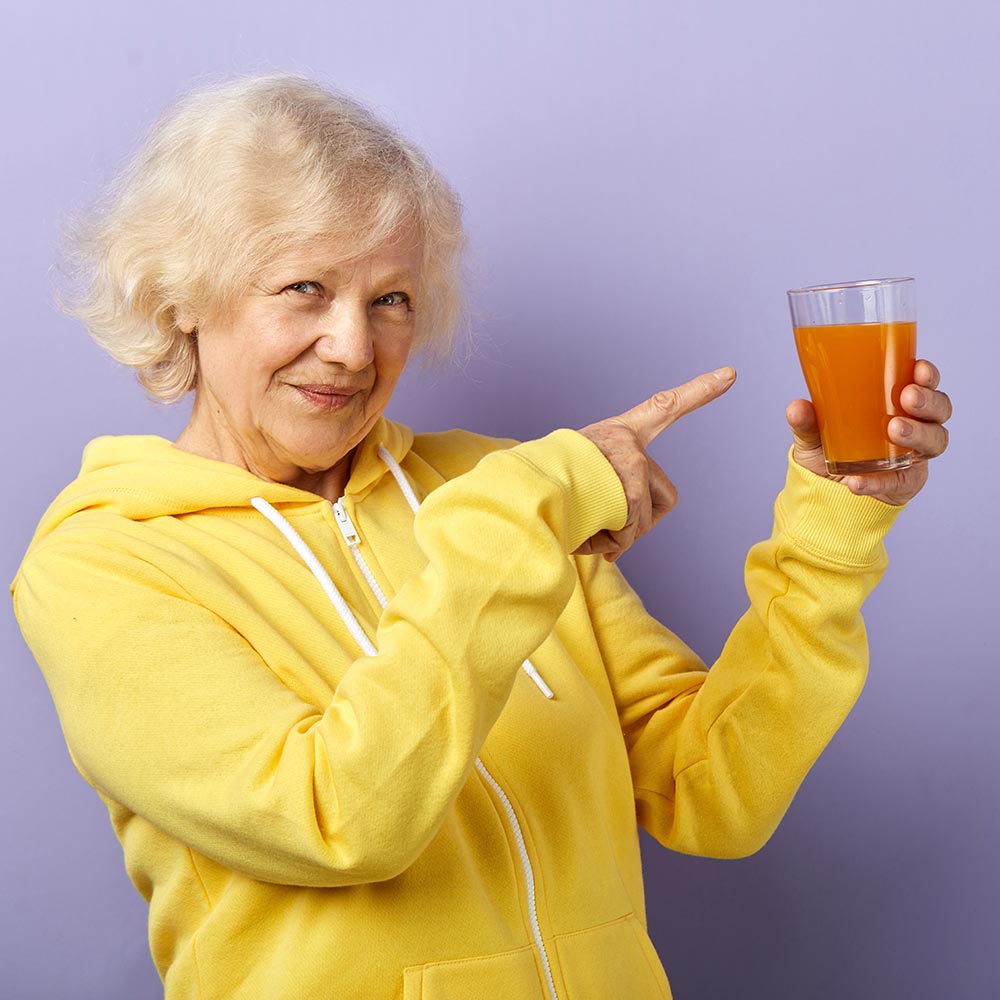 Vital
Our vitality is closely linked to our immune system. If both are strong, we can have a lot of fun in life and be ready for all kinds of challenges. Unfortunately, there are many different environmental influences that affect our vitality. The good news is that
it's quite easy to boost our immunity and give our vitality more power at the same time: with fruit and vegetables. Given that we don't always have time to take breaks and eat fruit or vegetables, that's where the Novis VitaJuicer comes in. It allows you to blend your favourite fruit and vegetables in seconds and prepare delicious juices full of vitamins to boost your vitality. And since it's important to drink enough fluids anyway, why not combine the useful with the pleasurable?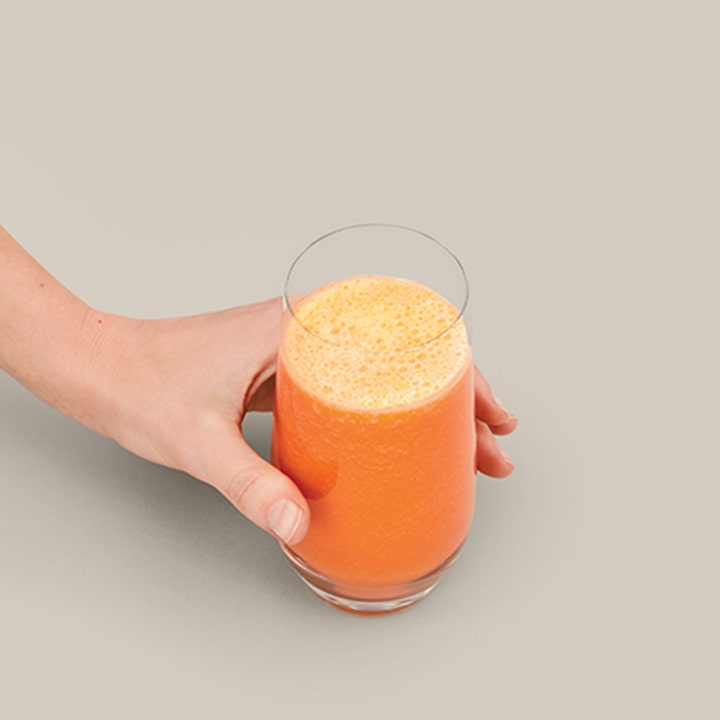 Powerful

immune booster
Ingredients:
200 g oranges
1/2

lemon

2

carrots

5 g

ginger

1/2 teaspoon turmeric
Preparation:
Squeeze the oranges and lemons with the VitaJuicer citrus juicer. Then juice the carrots and ginger with the VitaJuicer juicer.

Add the turmeric spoon directly into the juice glass. Stir and enjoy.