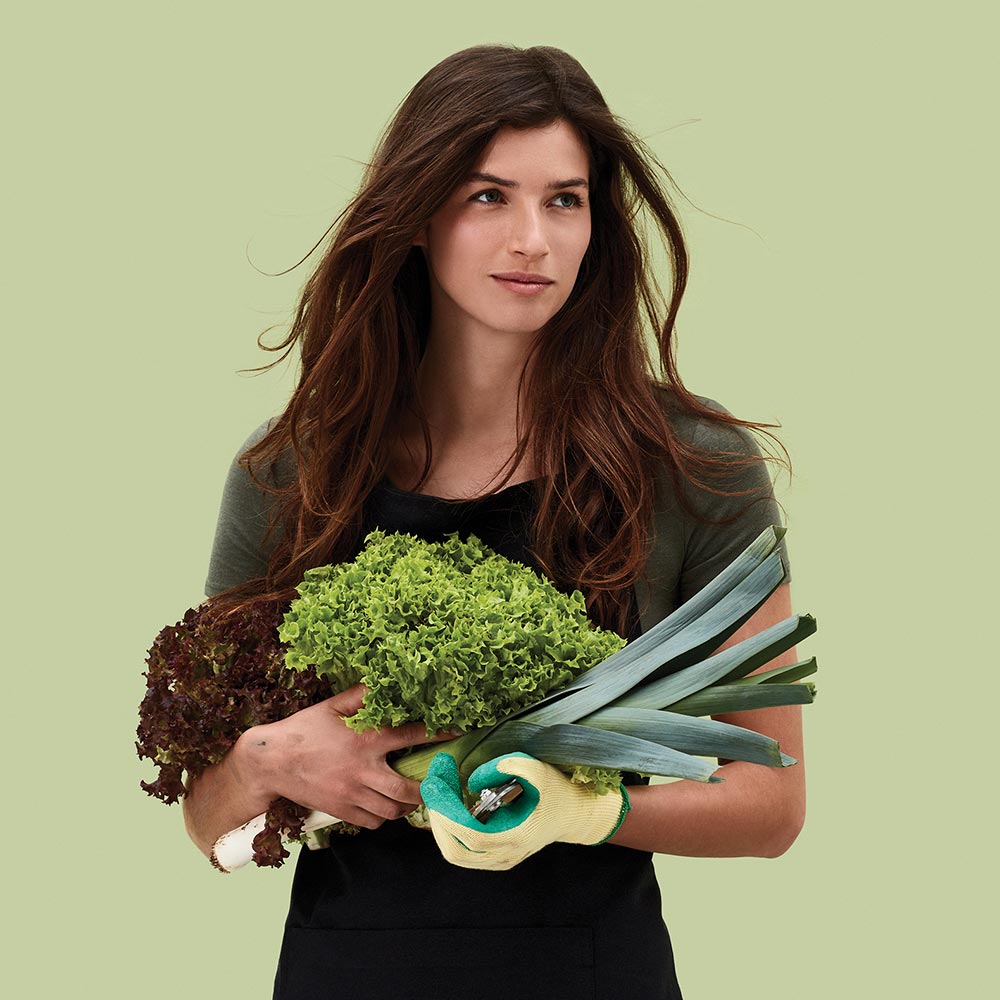 Garden
Ecologically controlled cultivation. Sounds impressive, but it's quite easy to do yourself: in your own garden. Or on an even smaller scale on your own balcony. And anyone who grows their own ingredients for making delicious meals knows exactly what they're eating.
True to the motto "You are what you eat", our Novis ProBlender is ideal for helping you to process your home-grown herbs and ingredients into very tasty dishes. With up to 120,000 cuts per minute, it can process even the hardest ingredients into fine mixtures. Five automatic programmes and six speed settings allow you to prepare hot soups, refreshing sorbets and energy-boosting smoothies in no time at all. The list of your favourite recipes is about to grow much longer.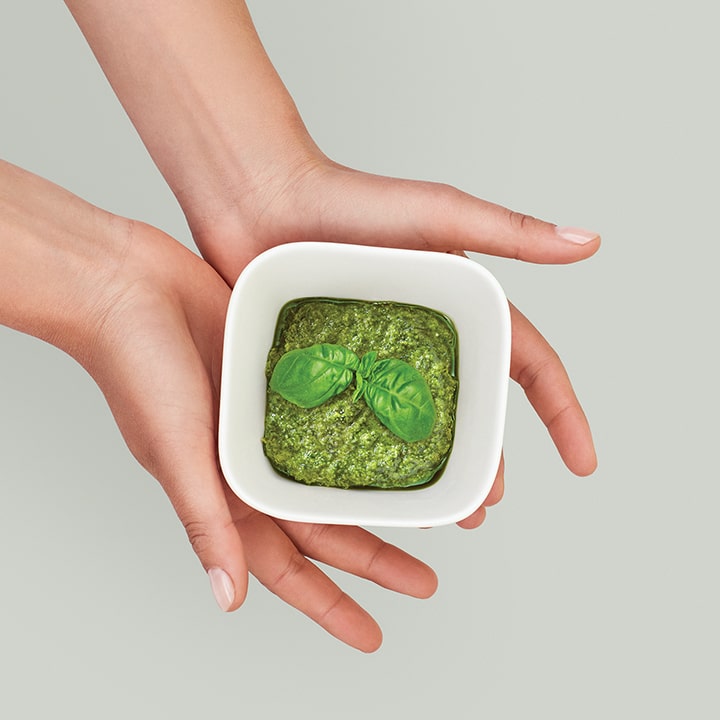 Rocket

Pesto

Tasty pesto to go with noodles or bread. The rocket supplies a large quantity of vitamins such as vitamins A and C and folic acid as well as mineral nutrients such as potassium and calcium.

Ingredients:
120 gram arugula
60 gram parmesan
60 gram pine nuts
2 piece clove(s) of garlic
100 ml olive oil
2 pinch salt
2 pinch pepper
Preparation:
First put the pine nuts and oil in the bowl, then add rocket, parmesan, garlic, salt and pepper. Mix everything together for 30 seconds at speed setting 3.


SUITABLE

PRODUCTS
NOVIS products to support your work
Novis
VitaJuicer S1
The ultimate 4-in-1 juicer
Juices up to 56% more vitamins
4-in-1: for every fruit and vegetable juice
Easy to use
Dishwasher-safe
Robust and 10 years motor warranty
Novis
ProBlender 880L
The versatile high-performance blender
Best in class with 120'000 cuts per minute
5 programmes, LCD-Display, 6 speeds
SmartAdapt-System for different containers
Wireless Safety System
Robust and 10 years motor warranty
€499.00 instead of €699.00
€499.00 instead of €699.00
€499.00 instead of €699.00
€499.00 instead of €699.00
€499.00 instead of €699.00
€499.00 instead of €699.00
€499.00 instead of €699.00